20 years of SCA schnapps "Rote Williams"
Lovely, velvety impression. Mouth-filling finish.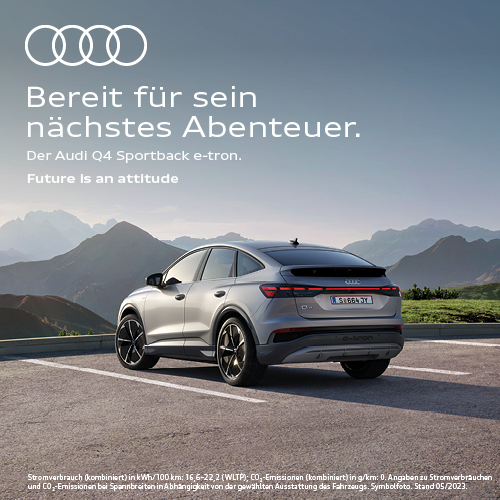 Anyone who says a nice drink and alpinism can't go together is only telling half the truth. Ski-Club Arlberg and its "Rote Williams" schnapps are celebrating their 20-year anniversary – a unique success story, characterised by passion and master distillery at the highest level!
Enjoying a sociable evening in a cosy atmosphere and indulging in regional specialties after a successful day – that's the holiday feel, that's Lech! And, of course, a home-made schnapps to warm body and soul after every outdoor adventure and to stimulate digestion are part of the experience. The SCA schnapps Rote Williams is a spirit that is not just famous around the Arlberg but throughout Austria. This quality product tells a very special story of common success that celebrates its 20th anniversary this year. It all started with Lech-regular and legendary master distiller Hans Reisetbauer, who came up with an idea while surrounded by friends – such as Heinz Birk, Stefan Bischof, and Robert Strolz – at Ski-Club Arlberg ...
Why not make our own Ski-Club schnapps?
In the beginning it was just a fleeting thought, one that took on more and more shape as the evening progressed. The schnapps would have to be truly special, and the Ski-Club colours would have to be reflected in or on it. There was much discussion about the right fruit until the talk was interrupted by someone saying: "I've got it!". "I've got it, I know what it'll be", shouted Hans Reisetbauer. "We'll take the red Williams, its smaller and jucier than the normal Williams pear, finer, more elegant, not as heavy." And that is how a fixed idea became a winner on that same night. Because today the SCA schnapps is more than just the Ski-Club's brand ambassador – in 2015 it was voted Austria's best spirit by Falstaff, when the magazine awarded 100 out of 100 possible points for the very first time – to Reisetbauer's Rote Williams.
"Ich hab's, ich hab's, jetzt weiß ich es" "Wir nehmen die rote Williams, kleiner und saftiger als die normale Williamsbirne, feiner, eleganter, nicht so wuchtig."
Hans Reisetbauer
Let's get down to business …
As soon as he got back home, Hans Reisetbauer bought red Williams pears and started planting trees. He worked meticulously until everything was just right. And in 2002, the time had come: the SCA schnapps was for sale. The slim bottle with a marriage of the Reisetbauer and Ski-Club logos became an instant hit. Because the spirit simply is so good and because Heinz Birk offered it wherever he could. Aside from being tasty, the liquor also serves a good cause: a part of the revenue from every bottle sold goes into promoting young SCA skiers. Today a whole SCA plantation of red Williams pear trees decorates the entire side of Hans Reisetbauer's historic farmhouse in Axberg, ensuring plenty of supply. After all, no-one celebrating on the Arlberg should ever have to renounce a shot of one of Austria's best liquors! No least the protagonists from back then, who, together with numerous guests, celebrated the big anniversary on the White-Rabbit sun terrace of Boutique-Hotel Schmelzhof in the spring.
INSIDE STORY
Ski-Club Arlberg is one of the oldest and most famous ski clubs in the Alps. Steeped in tradition and history it has inspired numerous innovations and milestones in the region. Something the Ski-Club and the Reisetbauer quality distillery – one of the best in Austria – have in common.
REISETBAUER QUALITÄTSBRAND
Zum Kirchdorfergut 1, 4062 Kirchberg-Thening, Österreich
+43 7221 / 63690
office@reisetbauer.at
www.reisetbauer.at

SKI-CLUB ARLBERG
Dorfstrasse 46, 6580 St. Anton am Arlberg
office@skiclubarlberg.at
www.skiclubarlberg.at

---
Share Article