A tribute to "oldies but goodies"!
Arlberg Classic Car Rally in Lech Zürs celebrates its ten-year anniversary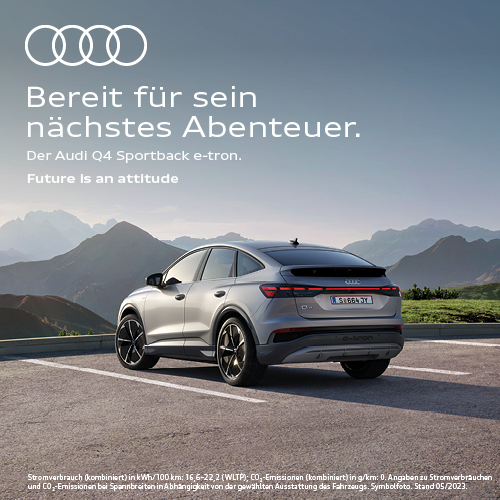 In 2019 the international classic car scene will celebrate ten years of Arlberg Classic Car Rally right at the centre of the picturesque mountains of Arlberg. Always in line with the motto "Friends cruising through alpine landscapes" car lovers can not only showcase their collectibles and gems, they also get to face an athletically challenging route.
The historic vehicles that turn Lech Zürs into a true El Dorado for classic car fans during "Arlberg Classic Car Rally" are unique examples of automobile engineering. And in the course of three days and over 600 road kilometres their owners get to show off the cars' performance. The classic cars face curvy routes and almost 2,000 altitude metres that require plenty of driving skill and performance.
...three days, innumerable impressions
Right at the beginning drivers face the traditional prologue through legendary Lech Canyon and a short leg in Bregenz Forest. And on the next day follows the Tyrol route – only in the opposite direction than in the previous years. The route goes from Lechtal valley to Wiesenbach up into Tannheimer valley; it includes a quick trip to Pfronten and Reutte and then leads back to Lechtal valley. Afterwards follows Berwanger valley, Lermoos, and the route to Inntal valley via Fernpass. From here on the final points are Imst, Ötztal valley, and finally Hahnentannjoch after which a challenging serpentine passage leads back to Lechtal valley where the Arlberg Classic Car Rally Party starts right away.
The anniversary route Principality of Liechtenstein on day three is a very special highlight. It leads from Lech Canyon directly across Bregenz Forest and the stunning Faschinajoch towards Rankenweil where the participants will cruise along the Rhine and the Swiss border, up to Triesenberg which offers spectacular views of the Principality of Liechtenstein. The Princely Castle, Vaduz, and the Royal Winery are all situated along the route back to Austria. From Feldkirch a steady incline leads up to impressive Flexenpass gallery and back to Lech. That night the gala evening takes place in the glass tent.
It's all about the cominbation
Arlberg Classic Car Rally is a special event highlight on Lech Zürs' schedule – not only for its participants. Car lovers, gourmets, and those passionate about exclusive lodgings who do not possess their own classic car can indulge during this special meeting of automobile classics; it's a combination of beautiful things, and a special, nostalgic flair that makes this event so special.
The event also offers a comprehensive framework programme and a one-day course for all those who are yet to become experienced drivers and have big plans.
In 2010 the first Arlberg Classic Car Rally was organised by Lech Zürs Tourism. From Lechtal valley up to Zugspitze and via Bregenz Forest the organisers have since picked out stunning landscapes and challening routes for all participants. Each year more than a hundred of them overcome about 600 kilometres. The classic cars have to be from 1975 (or older) and have road approval. Electronic "gimmicks" are a no-go.

Event date:
From July 27 to 30, 2019
www.arlbergclassic-car-rally.at

---
Share Article