"Austria's most modern ski hut"
Reduced design language and indulgence without frills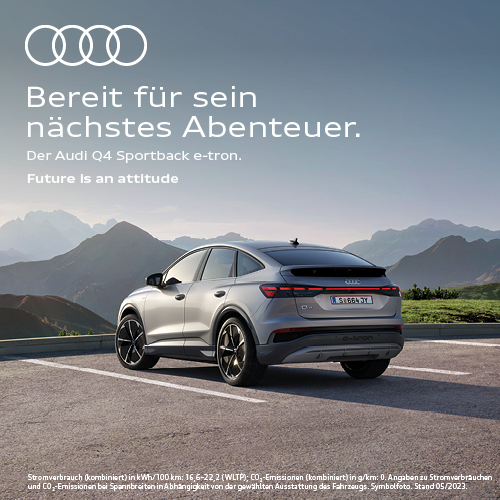 The Schneider family's Almhof – right at the centre of the Arlberg's idyllic landscape – a five-star hotel that has been catering to the needs of guests from all over the world looking to escape their stressful everyday lives for almost 100 years. It is a place where traditions are preserved, and contemporary habits embraced. One of these habits certainly includes a visit to Schneggarei next door, which is run by Andreas Schneider. Super likeable and a true native of Lech, he's worked in numerous different hotels all over the world and together with his siblings he has created a modern ski hut which is a laid-back spot for rustic food, pizza baked in a wood-fired oven, and joyful celebration.
Schneggarei has received numerous awards for its architecture and today it is a hotspot for après ski and young people. The family's next generation is already lending a hand, too: Andreas Schneider's son Leo has been learning the business from scratch and together with his team, the 27-year-old is also working on making sure all the guests can enjoy relaxed and pleasurable times.
L.L./ Many guests ask themselves what that special name is about. It's a word most German speakers are unfamiliar with – so what does Schneggarei mean?
A.S./ It's the old field name for the hut's location. This whole area used to be wetland and there used to be a lot of snails. And it's all on a slope. Which is how "Schnegga" = snails and "Rei" = steep slope form Schneggarei.
"We knew from the get-go that it was not supposed to be a normal hut but something very special."
L.L./ Schneggarei has received numerous awards for its architecture. How did you come up with the idea of planning such an extraordinary ski hut and what is it that still makes it unique today?
A.S./ My siblings and I came up with the idea together. And, together with Philip Lutz, my brother and my sister-in-law, Katia, built it. We knew from the get-go that it was not supposed to be a normal hut but something very special. Something different, something no-one had seen before. Many people are surprised by how roomy the hut is on the inside even though it doesn't look it from the outside. They often like to just stop in the middle of the room to let the visual sink in.
L.S./ The inimitable look of the silver fir and the exclusive timber construction in the guest area are what make Schneggarei not just unique but also a place where you immediately feel at home. The atmosphere is informal and the alpine tradition palpable all over the place; and at the same time the space exudes a kind of modern cleanliness. Nevertheless, the region's unique cultural character is also reflected at Schneggarei and many people appreciate that.
"The region's unique cultural character is reflected at Schneggarei."
L.L./ Under the motto "Summer lives in Lech" you have turned Schneggarei into a Summer Space. What can we look forward to in the coming winter and summer 2022?
A.S./ The idea of co-working, the concept of Summer Space, that's something Brigitte Finner and I had already been talking about for a few years. And now we felt it was the right time to get going. We left the organisation and implementation to my son who is doing an amazing job.
L.S./ Jara Ulmer and I worked on developing the Summer Space concept during the last take-away winter season. We didn't just want to be a bistro where people stand still for 90 minutes, we wanted to be a space where people want to linger. The upper floor of the hut has rooms that didn't used to be open in summer because there simply weren't enough guests. So, why not create a co-working space that makes this idea of lingering and enjoying a reality? We feel that concept is an all-out win. We can make use of the empty space and further our idea of community-based living at the same time. And, of course, summer will continue to live in Lech next year, too. But – we also want to give our guests the gift of deceleration in winter – with home-made breakfast and a good cup of coffee before hitting the slopes or setting out on a winter walk. Consequently, we'll be here for the guests starting at 10 am instead of 12pm. And, of course, we are also moving forward in terms of digitalisation. It's enough to simply scan the QR code on the menu to order a coffee. Our guests really appreciate this kind of simplified order process and it's a kind of USP here at Schneggarei, too – to always be at the forefront of technology and offer the guests every possible comfort.
"We did not just want to be a bistro but rather a place where people want to linger."
L.L./ Your wood stove pizza is a classic at Schneggarei, you even make a pizza that was created by the boss himself. What is it that makes the "Lech Pizza" so special? And have you ever experimented with sourdough?
A.S./ The answer is: the wood-fired oven. It gives the pizza a special flavour that instantly refines it. The oven is fired up ten days before the season starts – to make sure the temperature increases slowly until everything is perfect. And then there is our Italian head chef, Francesco Cariglia. Once a week he gets all the ingredients he needs to make his wonderful creations. From dough to topping – everything is handmade.
L.S./ Francesco has been working with us for almost ten years and he is a true perfectionist. Which means if a pizza isn't exactly the way it's supposed to be it won't leave the kitchen. Now, in the summer we are happy to have time to experiment and try out new things – like sourdough pizza, for example. So far, however, we are not ready for a decision. What's so special about our pizza is that we make sure all the details are right – from the ingredients to the local wood used for fuelling the oven to the right temperature. It's those little things you don't see from the outside that really make a big difference.
L.L./ Aside from the pizza you also serve snails from Vienna in the form of special culinary creations. Snails are usually associated with France or the movie Pretty Woman. What makes them so special and what dish is a must-try at Schneggarei?
A.S./ The Viennese snails we serve are harvested fresh every day. They don't come in a can or frozen and all the other ingredients are fresh, too. The burger is an absolute must-try. One of the classics on our menu. And so is our tatar – a delightful treat!
L.S./ For me it's actually the cordon bleu. A proper feelgood dish. Our ambitions to make our guests happy, however, also include vegan and vegetarian salad creations. And you should definitely try our specials by Martin Brandstätter. He comes up with new things every week. Right now, for instance, we have a shrimp Masala with pizza bread with olives and rosemary made by Francesco as well as a whole trout with parsley potatoes, capers, and tomato butter.
"Of course, Summer will live in Lech once more next year."
"From dough to topping – everything is handmade."
L.L./ You are restaurant owners with body and soul. What characteristics does one need to offer the guests an experience? And what customs have vanished over time?
A.S./ There is one thing you must never forget: the guest is at the focus. Being kind, friendly, attentive are all virtues that really are enough when it comes to offering the guest an experience. And, of course, that goes for our staff, too. If we treated them badly our guests wouldn't feel comfortable either. Many things have remained the same and many have changed. The guests have become more discerning, for one thing.
L.S./ We really are facing the issue of a staff crisis right now. Things are not looking good for the restaurant and hotel industry, especially if you believe the predictions for the coming years. Everywhere people are looking for trained staff. And it's the good staff that turns a guest's stay into a highlight. The industry definitely needs to become more competitive in the coming years.
"It's those little things you don't see from the outside that really make a big difference."
L.L./ The Schneider family are pioneers of tourism and have always been campaigning for Lech Zürs. What path should tourism in Lech Zürs take in the next ten years?
A.S./ If you ask me Lech Zürs needs a major overhaul. During the summer it offers the guests too little. The young generations simply don't find what they're looking for and what they need to be comfortable and enjoy beautiful times. Lech Zürs definitely has some catching up to do.
"There is one thing you must never forget: the guest is at the focus."
L.S./ It's hard to put that in one sentence. During my years abroad I've learned so much and experienced things I feel I am still processing today. Of course, I think a lot about how things I've seen elsewhere might be implemented here, especially in the food & beverage area. There are great, process-oriented solutions we could definitely apply here. To make things easier not just for the guests but for the hosts, too. A win-win situation for both. And what I'm missing in Lech Zürs is collaboration – whether it's within the community, between businesses or between businesses and the tourism board. That would certainly need to change in the future. I also think we need the courage to innovate. During a time of change that's a particularly important factor in order to remain competitive. And I think it is fun to keep reinventing oneself and try out new things.
"What I'm really missing in Lech Zürs is collaboration."
Wordrap
For me, snails are …
A.S. / a tasty treat.
L.S / a classic at Schneggarei.
My favourite spot in Lech:
A.S. / Schneggarei.
L.S / Wherever you can see Omeshorn.
Schneggarei and Lech belong like ...
A.S. / garlic on snails.
L.S / two pieces of a puzzle.
In my private life I like being …
A.S. / with my family or off to travel.
L.S. / with friends and family.
Infobox
Rustic charm, sturdy building materials, and a warm and welcoming atmosphere – when describing Schneggarei one might just as well be speaking about the host, Andreas Schneider. The second-oldest child of Hannelore and Gebhardt Schneider was born into a family of long-standing tradition where every guest is at the centre of attention and basically another family member. He and his siblings Christian, Angelika, and Gerold spent their childhood at the internationally renowned Hotel Almhof Schneider until Andreas decided to head out into the world after his studies of commercial sciences. No matter where he ended up – whether it was Montreal, the South of France or Kuwait – he always knew he would return to his starting point Lech Zürs where he ran his parents' hotel for ten years before suffering a stroke. Over the course of five years, he fought his way back to life and in building up Schneggarei realised a long-standing dream. Along the way his family provided the support necessary to make it happen. Today Schneggarei is "Austria's most modern ski hut" and as much a part of Lech Zürs as Almhof Schneider ever was – which is now run by his brother, Gerold. And Andreas' son, Leopold Schneider, is there to make sure it stays that way. Having studied Hospitality Management, he not only keeps up the Schneider family's legendary culture of hospitality, but with projects like the Summer Coworking Space he also lays down the tracks for a successful future.
---
Share Article