Gaze into the blue
Skyspace-Lech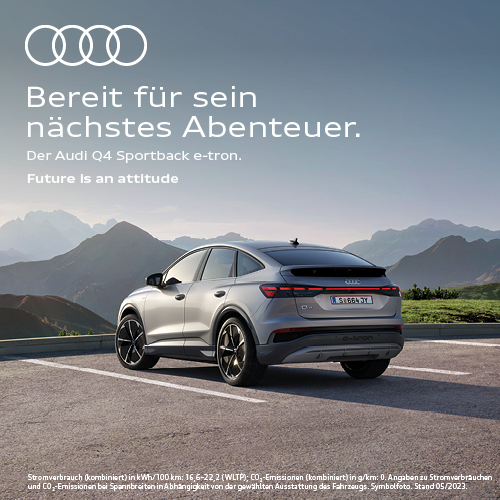 Construction works have been going since the end of May 2017. Skyspace-Lech, which was designed by the American artist James Turrell, is being built on Tannegg, 1780 metres above sea level. The project is a large, mostly subterranean, light space that is gently fit into the Arlberg's landscape.

The graphics designer Stefan Sagmeister explains: 'The idea of building the Skyspace designed by James Turrell in Oberlech is excellent, because the observer gets the opportunity to see the world from a different perspective. Since James showed me the sky, I've been seeing it differently, it's more beautiful, subtle, better. That's good art, art that attracts museum directors and – more importantly – inspires laypersons.' James Turrell has been visiting the alpine landscape around the Arlberg since September 2014 and in the end, he chose a small hill next to the summit station of Schlosskopfbahn, which, because of its unique qualities, was perfect for the project.
Artistic concept
Skyspace-Lech is a walk-in work of art that provides artistic perception experiences. The oval, subterranean space has an equally oval opening in the roof that allows the onlooker to observe the sky. After dark, light installations inside the space shed different-coloured light on walls and ceiling – the rooms structure seems to dissolve.
The opening in the main room's ceiling can be closed with a cupola. This cupola is not just protection, it also makes the realisation of yet another artistic concept possible, the ganzfeld space.
Achieving goals together
The charitable organisation Horizon Field is responsible for the realisation of the art project Skyspace-Lech. Thanks to the great support by Lech's community, patrons, sponsoring partners, and art lovers from all over the world the project Skyspace-Lech could be financed.
James Turrell's plans were put into practise in close collaboration with the artist and the gallery Häusler Contemporary. Verena Konrad, art historian and director of Vorarlberg's institute of architecture, is enthusiastic about the project: 'The Skyspace project by James Turrell is an aesthetically valuable, contemplative space where sensual experience, natural experience, and intellectual reflection meet. The interplay between the tangible and the intangible will be particularly impressive because of how light and colour are experienced in the room, and that experience is immediate for all those willing to succumb to it.'
James Turrell
James Turrell was born in Los Angeles in 1943, he has been dealing with manifestations of natural and artificial light since the 1960s. From this the American has developed ideas like the Skyspaces – light spaces that open up into the sky – which he has put into practise more than 60 times all over the world. James Turrell is one of the most significant contemporary artists.
---
Share Article