Delightful moments that last forever
Lech Zürs knows how to spoil its guests during the second and third season, too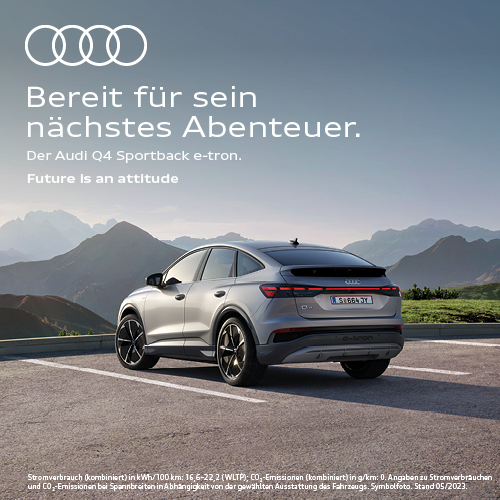 When speaking about Lech Zürs, the first thing most people think of is powder snow and crystal clear days where the sun makes the snow sparkle. However, the idyllic village is well worth a visit in summer and autumn, too. No other area in the Alps offers as much diversity and so many highlights for families, couples, or single adventurers as Lech Zürs does!
Just as enchanting as winter, but in full colour
During the summer verdant meadows and blooming mountain pastures blend together with emerald-green lakes to form a stunning natural landscape that is best explored during hikes and mountain tours. A widespread network of 350 kilometres of signposted hiking paths leads hikers through the impressive mountainous landscape, along rushing waters and clear lakes that offer welcome refreshment on hot summer days. Speaking of fresh: Lech's forest swimming pool is great fun for young and old alike. And all those who'd rather stay dry can enjoy activities such as trail running, paragliding, golf, or biking.
The golden season also impresses with a variety of unforgettable experiences. When the trees' shadows grow longer, and the edges of the paths and mountain ridges turn red and purple, the clear air offers spectacular visibility – ideal for soaking up the stunning mountain vistas and recharging one's batteries with energy and vitamin D before the winter. And, of course, the spectacular surroundings can also be taken in during exquisite meals in one of the fantastic restaurants and huts that are happy to spoil their guests with tasty seasonal delicacies – fresh from the autumn harvest.
Event highlights in summer and autumn
No matter whether you're here for the mountain summer or the autumn, Lech Zürs offers a variety of athletic, musical, and international events that are known far beyond the borders of Vorarlberg. A must for all those looking to enjoy a wonderful time!
Impact Lech
Within the framework of the event Impact Lech experts and entrepreneurs guided by scientific head Markus Hengstschläger – a scientist himself – discuss topics that are at the focus of our society, such as the energy revolution and climate change. The series of events and the interdisciplinary approach are intended to create new impulses and innovative ideas.
June 2023, www.impact-lech.at
Arlberg Classic Car Rallye
Every year in June, Lech Zürs is turned into a vintage hotspot and a veritable Eldorado for classic car enthusiasts and car lovers alike when it is once again time for the internationally renowned Arlberg Classic Car Rallye. True to the motto "through the Alpine landscape with friends" the teams from more than 15 nations race over rough and smooth, covering a distance of about 600 kilometres in the course of their road trip.
29 June to 2 July 2023,
www.arlbergclassic-car-rally.at
Literaricum Lech
Literaricum Lech is a festival for literature lovers. During a number of events, the festival guests get to enjoy education and entertainment at the highest level – and in front of a spectacular mountainous backdrop. Literature couldn't be more alive!
13 to 16 July 2023, www.lechzuers.com/de/kultur-und-lifestyle/events-und-veranstaltungen/literaricum-lech
Classic Festival
Just like every year, visitors of the Lech Classic Festival can once more look forward to a true feast for the ears when internationally renowned musicians take to the stage to present a variety of classical masterpieces. The audience is right at the centre of it all and can experience extraordinary combinations of nature and culture up close.
31 July to 6 August 2023, www.lech-classic-music-festival.com
Der Weiße Ring – trail challenge
A unique mountainous backdrop, clear mountain air, and high spirits: Der Weiße Ring (= The White Ring) – trail challenge doesn't just get the participant's hearts racing as they run along the Arlberg's legendary circular skiing route from Lech via Zug to Zürs and back to Lech, it also thrills the numerous onlookers that cheer on their favourites along the route. Pure gooseflesh-moments.
19 August 2023, www.derweissering.ski/de/die-trailchallenge
Berghof Party Lech
When speaking of summer highlights, the Berghof garden party is definitely worth mentioning. Under the motto "Berghof and its people" guests can try culinary delights, inspired by influences from all over the world, at a variety of snack-stations, they can try wine made by their hosts' trusted friends, and dance to the finest sounds.
12. August 2023, www.derberghof.at
---
Share Article
---
Lech & Zürs