Nothing big, nothing loud
Literature at Hotel Sonnenburg
(Cultural) indulgence on a small scale: surrounded by the stylish atmosphere of Hotel Sonnenburg, guests can not just dive into the fantastic world of books themselves but now they can also enjoy literary works in a culinary way.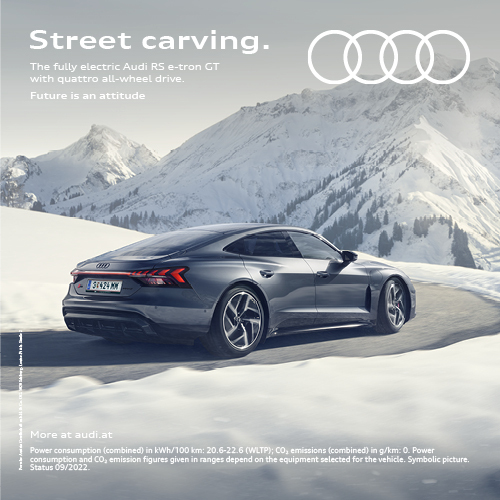 The romantic poet Novalis once wrote: "The true reader must be an extension of the author". He thereby pointed at the unlimited ways a reader can approach literature. One of those ways is Hotel Sonnenburg. This five-star hotel led by Waltraud and Gregor Hoch is the scene for many a plot, the hotel room an abode of authors, and the library a meeting point for writers, readers, and clever people of all ages. Book lovers young and old can let themselves be whisked away into faraway lands and curl up in one of the comfy reading nooks. Relaxed and always open for new things – that's the varied programme of talks, readings, and book signings. Throughout the year famous authors and newcomers take turns presenting their latest works.
Literature as a culinary treat
Reading enriches, fills the heart, and the mind – but not the stomach; or does it? At the unique literary gourmet restaurant Textur the expression "to devour a book" gets a whole new meaning. Unexpected and surprising – every dish tells a story: selected, distinguished, and special. Inspired by literary highlights, six courses and ten chapters form an unforgettable culinary story.
Programme Literature at Hotel Sonnenburg
9 Dec 2021: Reading with Bernhard Aichner "Der Fund"
19 Dec 2021: Bilingual reading with Nancy Campbell "Fifty Words for Snow"/"Fünfzig Wörter für Schnee"
24 Dec 2021: Reading with Franco Supino "Linas Stein"
26 Dec 2021: Reading with Franco Supino "Mino und die Kinderräuber"
9 Jan 2022: Reading with Sarah Kuratle "Greta und Jannis"
30 Jan 2022: Reading with Hans Rath "Im nächsten Leben wird alles besser"
6 Feb 2022: Reading with Hans Augustin "Don Livio"
10 Feb 2022: Writing workshop with Hans Augustin
15 March 2022: Reading with Karin Peschka "Putzt euch, tanzt, lacht"
27 March 2022: Reading with John von Düffel "Die Wütenden und die Schuldigen"
16 Apr 2022: Reading with Martin Baltscheit "Die Geschichte vom Löwen, der nicht schreiben konnte"
20 Apr 2022: An evening with Martin Baltscheit
Hotel Sonnenburg
Oberlech 55, 6764 Lech am Arlberg
+43 5583 / 2147
literatursalon@sonnenburg.at
www.sonnenburg.at

---
Share Article