A watch boutique that ticks differently
Interview with Josef Güfel from Huber Lech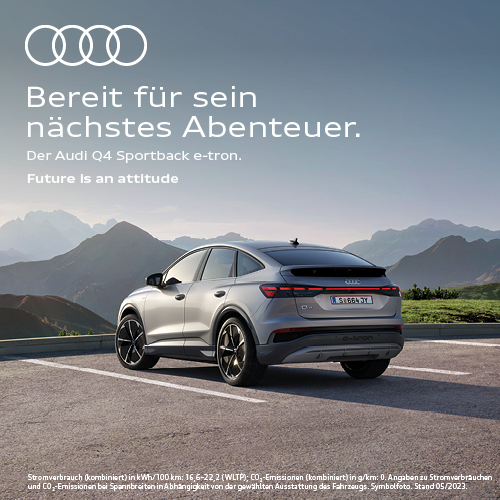 A ski rack outside the door, 160 square metres of cosy atmosphere and regular events with champagne and an open end: only few jewellers can offer this kind of service. At Huber Lech, a branch of the Liechtenstein-based company Huber Fine Watches & Jewellery, renowned brands such as Rolex, Hublot, IWC or Pomellato glitter and shine in the shop window. "Giving moments of happiness" is the motto here, each guest gets personal advice and care, even if they turn up in their skiing gear. In the fireside lounge La Loupe got to talk to manager Josef Güfel – about guests in a holiday mood, craftsmanship on the wrist, and goosebumps while watch shopping.
"I love Lech, I think Lech is beautiful. The village flair, the relaxed atmosphere, the harmonious architecture, the water."
L.L./ At work you are always surrounded by beautiful things that make people happy. Sounds like a dream job…
J.G./ Yes, I can confirm that. We are here in Lech, the most beautiful place there is, our guests are in a holiday mood and cheerful, and we work with the most beautiful products there are.
"We have no customers here, only guests."
L.L./ Huber Lech is not your standard jeweller. It feels more like a 5 Star S Hotel. How do you take care of guests in their holiday mood?
J.G./ What is most important to us: we don't have customers, we only have guests. And we love our role as hosts. We want people to enjoy coming here, irrespective of whether they're looking to buy something or not. We want everyone to know that after a long day of hiking or skiing they can come to Huber for an espresso or a glass of champagne and just relax. And they will decide to treat themselves to something beautiful after all...
"For a man a wristwatch is the piece of jewellery."
L.L./ You have a ski rack outside the door. That seems a bit odd for a jeweller. Is aprés ski shopping at Huber the new aprés ski?

J.G./ You could say so, yes. Most guests come here in their skiing gear and boots, and that's ok. We're in a ski resort after all. Be it the gentleman's corner or the fireside lounge – the atmosphere is casual and everyone is supposed to feel at home.
L.L./ Nowadays almost everyone has a mobile phone that displays the time. Why would you even wear a wristwatch?
J.G./ True, today nobody actually needs a watch. But a wristwatch is a piece of jewellery and there is an emotional connection. A piece of jewellery like that has a soul and you know how much craftsmanship goes into making it, that makes it feel more valuable. A smart watch has no soul, and after 2 – 3 years the next model is launched and the old one is thrown out.
"Some watches take a worker an entire year to finish."
L.L./ What is it about wristwatches that fascinates you?
J.G./ The craftsmanship and everything that's behind it. It's amazing what fits into a tiny casing like that, how the cogs mesh, how a watch works. Almost everything is made by hand. Some watches take one worker a year to make.
L.L./ There's an etiquette in fashion. Are there rules for when to wear which watch?

J.G./ I wouldn't say that there's a code, no. A smart casual watch, such as the one I'm wearing, goes with a suit and with a casual leisure time outfit of blue jeans and sneakers.

"It is truly stunning what fits inside a tiny casing like that, how the cogs mesh, how a watch works."
L.L./ Do you counsel your guests on what matches their type? Or are the watches seen more as a store of value or chosen on instinct?
J.G./ We adapt to our guest's individual needs and choose the right watch together. Everyone should wear the one piece on their wrist that complements their personality. The aspect of having a store of value certainly is important, especially in times where money isn't as reliable as it used to be. But buying jewellery or watches always has something to do with emotions, too. We witness true goosebump-moments when someone indulges themselves to a watch they've long been looking forward to getting. Or when it is given as a gift. Those are emotional situations that are beautiful for me to witness.
"Everyone should wear the one piece on their wrist that complements their personality."
L.L./ Lech's Arlberg Classic Car Rally is an event that showcases stunning classic cars, in the world of watches there are "vintage" models, too. What is Huber Lech's strategy in this context?

J.G./ Vintage is a big thing. We realise that the demand is growing. Our watch brands look back on a long and fascinating history. At auctions they regularly fetch the highest prices. In times of 0 percent interest politics customers are looking for alternatives – and vintage timepieces, just like art, cars, wine, or furniture, are an alternative. We regularly buy from private customers or at auctions. At the moment we have a selection of more than 150 vintage timepieces by Rolex, Patek Philippe, IWC, Omega etc.


"Buying jewellery or watches is always something emotional, too."
L.L./ You regularly host customer events in collaboration with your brands. What personalities do you remember most vividly? And what events can we look forward to in the coming winter season?

J.G./ Mads Kornerup, founder and designer of Shamballa Jewels. He just lives his brand, and it's an interesting story how the two brothers started it, too.This winter we'll host three to four events together with the brands, just like every season. But there will also be regular get-togethers with drinks and canapés, starting at 3pm and with an open end. During these events we like to present novelties that may not yet be available elsewhere. And in December we'll also host an amazing wow-event, but that's all we can say for now ...

"We get true goosebumpmoments when someone indulges themselves to a watch they've been looking forward to getting."
L.L./ Lech isn't just covered in glittering snow, it also boasts a great selection of jewellery. What's trending at the moment? And would you wear jewellery while skiing?
J.G./ Classic jewellery brands like Pomellato are quite successful at the moment. Unusual brands you don't come across that often on the market, such as Shamballa or Serafino Consoli, are also quite popular. And, of course, we also sell jewellery that is suitable for daily use and can be worn on the slopes. The same goes for watches, by the way: Rolex watches are known for withstanding extreme conditions. You can take the Rolex Deep Sea diving down to 3,900 metres. And the Rolex Explorer is perfect for high altitudes: it was right there for the first ascent to Mount Everest.

"For me the Gipslöcher sinkholes are a special and magical place in Lech."
L.L./ When would you say that time stops in Lech?
J.G./ When the season is over. That's when a more quiet, contemplative phase begins.
L.L./ Do you have a favourite spot in Lech?
J.G./ I love Lech, I think Lech is beautiful. The village flair, the relaxed atmosphere, the harmonious architecture, the water. And for me the Gipslöcher sinkholes are a special and magical place in Lech.
WORDRAP
If Lech Zürs were a watch brand: Rolex.

Huber Lech in 3 words: Comfort, brands, service.
Analogue or digital: Analogue.
For me smart watches are ... not a thing.
I possess ... beautiful watches.
My first watch was a … Rolex.
I like to spend my free time with … my partner and family out in nature.
Inside story
The watch and jewellery company Huber from Liechtenstein looks back on almost 100 years of history. In addition to the four boutiques in Vaduz (Liechtenstein), Bad Ragaz (Switzerland), and Lech, another Austrian shop is planned for Bregenz next year. Vaduz is also home to the Vintage Lounge which is currently being refurbished but will reopen in 2020 – with more than 50 refurbished classics from different periods. At the adjoining watch atelier guests can peek over the experts' shoulders while their favourite piece is being serviced or repaired.
---
Share Article